Welcome to the Mt St Bernard College Resource Centre & Library web page.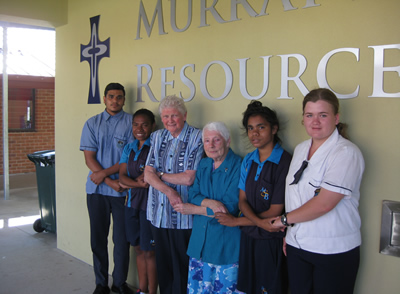 Our Centre is currently staffed by Teacher-in Charge of Library, Chris Weedon.
The library is open from 8:00am to 4:00pm Monday to Friday. Students may access the centre before school, during morning tea and lunchtime and after school. All members of our school community and parents are welcome to use our facilities and borrow during these times.
We have an excellent collection of Young Adult and teenage fiction, many of the classics and a diverse collection of non-fiction information books and resources. Picture books, quick reads, talking books on CD and reference books are available. We cater to all reading levels and interests. Laptops are a popular resource and are used for academic work, emailing, research and preparation of creative presentations and assignments. Copying is available for a small charge.

We keep up with local news through the local papers, Cairns Post, Torres News & Courier Mail and international news.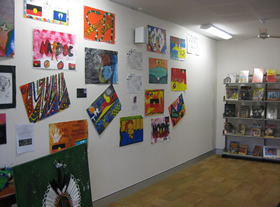 Resources that support students' emotional, physical and spiritual growth and career and/or study decision making complement our collection. During the year a variety of competitions, projects and activities designed to encourage a love of reading, a service ethic and participation in the wider community become available. Some of these opportunities include the Readers' Cup, Children's Book Week and spelling and speaking contests.
The Murray McHugh Resource Centre is a place of work, discovery and relaxation. From board games and graphic novels to newspapers and the wide world of the internet, our library is 'the cool of the school'.
See Also: