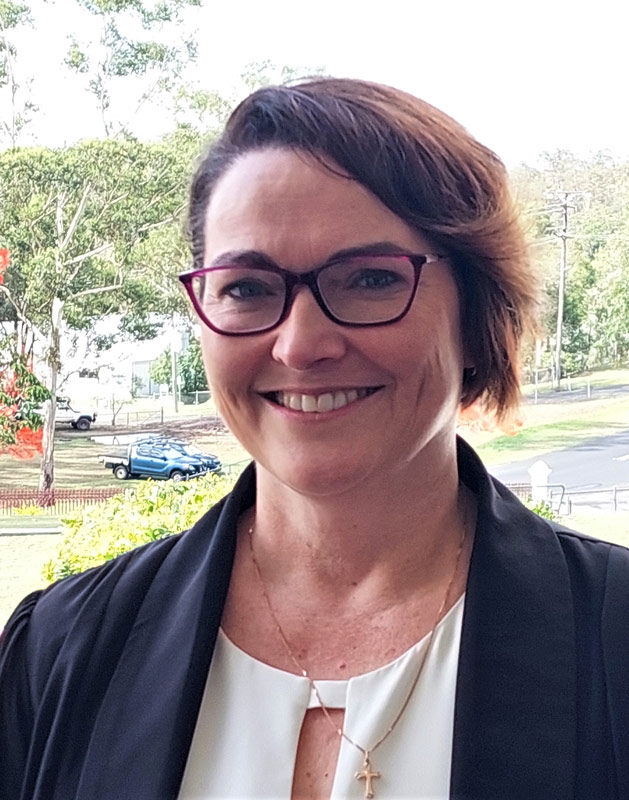 Welcome to Mount St Bernard College, a Catholic co-educational day school and boarding college for Year 7 – 12 students. Our vision is to empower young people to commit to the values of community, mercy, respect, excellence and wisdom.
Thank you for showing interest in our College. By exploring our website, you will experience Mount St Bernard's vibrant, inclusive and welcoming school community and gain greater insight into our Catholic Identity and Mission, enrolments, curriculum offerings, wellbeing supports, community service, boarding facilities, extra-curricular programs and scholarships. We strive to generate environments, opportunities, support and pathways for every individual student to flourish and thrive – academically, socially, spiritually, emotionally and physically. We celebrate the cultural and religious diversity of our community ensuring authentic connection, understanding and mutual respect.
Mount St Bernard College is an integral part of the Herberton community and welcomes students from both the local community and regional and remote locations. The College offers holistic education and prides itself on building futures through education in the Mercy tradition and spirited learning so that students can "Let their light shine." An education at Mount St Bernard College nurtures students to become well-rounded, aspirational, confident young people ready to embark on their own personal career journeys. Our students develop a sense of social justice; a voice and the skills and courage to make a difference in the lives of others. It is an education where the leaders of tomorrow are formed. It is an opportunity to form friendships for life.
Our Catholic identity and Mercy values are at the centre of all that we do. Religious education is an integral aspect of our College's curriculum but students also experience sacramental life throughout their daily life at the College. Active participation in special celebratory mass, Caritas Australia fundraising and service in social justice activities to educate and encourage our students to contemplate and develop empathy for others.
Our College welcomes cultural diversity and nurtures students to develop an understanding of each-others stories, traditions and beliefs. It is through this compassion and understanding of each other that we create a strong family spirit at the College, ensuring our Day and Boarding students feel welcome, understood, listened to and valued as individuals. We pay homage to First Nations People and take great pride in our annual NAIDOC celebrations.
The College strives to lead an innovative and engaging curriculum that supports students to become lifelong learners. All of our teachers are encouraged to develop and implement evidence-based strategies that enhance and promote student learning. Our teaching teams undertake professional development each year to build their expertise in contemporary pedagogical practices to enable them to bring contemporary skills and knowledge to the classroom.
We realise each student progresses developmentally in their learning at their own unique pace and we ensure we know our students so we can best support them on their learning journeys. A range of support and extension programs are delivered to meet students' diverse learning needs. Small class sizes allow for personalised learning and a focus upon pathways to post-school ambitions for each student. The College provides tertiary, trade and vocational pathways to ensure all students are catered for. Each year our graduates go on to university, trade and employment pathways after completing Year 12.
As a Catholic residential boarding College we can offer students, in partnership with their parents, a very complete and fulfilling educational experience. The College has effective pastoral and wellbeing support for all students whether they are local day students or boarders. This support goes a long way to ensuring students are ready and able to learn. If you would like to know more about what we can offer please feel free to visit the College or contact us by email or phone. We also make regular regional and remote community visits. We are committed to working with families in the interest of the best outcomes for each student.
I personally would like to welcome all new and returning families to the College. It promises to be an exciting year. I look forward to sharing this with you all.
Yours sincerely
Narelle Hunt
Principal