See Also: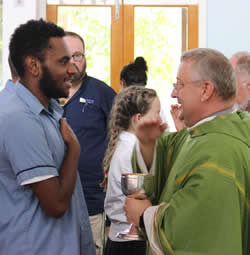 The College has a vibrant Religious Education program which encompasses the intellectual appreciation of Christianity and the Catholic tradition and its religious worldview through the study strands of Beliefs, Morality and Justice, Celebration and Prayer, and Scripture. The formation of students extends beyond the intellectual to encompass the moral and spiritual development of the whole person. Class prayer, participation in Masses in the College Chapel on significant holy days and for College celebrations, Friday afternoon liturgies to celebrate various liturgical seasons and community events, and Christian service learning opportunities are key features of College life.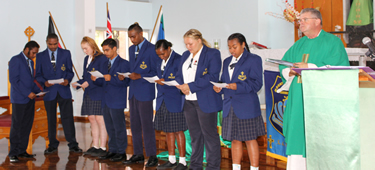 As the study of a Religious Education subject is integral to the course in all year levels, the senior school offers two options for students. The Queensland Curriculum & Assessment Authority subject, Study of Religion, contributes to a student's university entrance OP score. It encompasses the disciplines of Theology, Sociology, Philosophy, and Ethics, and explores the key beliefs, worldviews, rituals, and ethical systems of major world religions. The Study of Religion curriculum at MSB has as a core component the exploration of Christianity. The successful completion of the alternative QCAA registered subject, Religion and Ethics, provides students with credit towards the Queensland Certificate of Education.
Religious Education teachers undertake accredited professional development to ensure their teaching techniques reflect current best practice. They are required to renew their accreditation to teach Religious Education every four years.